To Run Out Of Air - first chapter preview
Chapter One I watched as he crept toward the cellar door, quiet as a mouse, his Glock at the ready.  He stood to one side of the doorway and pushed, easing the door open.  Nothing happened.  He slipped one hand through the opening and felt for a light switch.  After scrabbling for what seemed like forever, he found it and snapped the cellar light on.  A snarling, slavering mass of fur exploded...
Advice for Aspiring/New Writers
I haven't posted a blog update in forever.  There are a lot of reasons for this that I won't go into.  However, I'm back!  At least for the moment. :) Advice for Aspiring/New Writers It seems like every time a writer is interviewed, he or she is asked, "What advice would you give to new or aspiring writers?" There are as many different answers to this as there are...
2 tags
Listen
3 tags
Culinary Experiments - Creamy Onion Soup
I made some awesome soup tonight that I'm going to share with anyone who's interested. :)  It's my own version of a copycat version of Outback's creamy onion "Walkabout Soup." Here's the original copycat version: Outback Steakhouse Walkabout Onion Soup Ingredients 2 cups yellow sweet onions, thinly sliced 2 tablespoons butter 1 (15 ounce) cans chicken...
Ch-ch-changes!
Things have been crazy for me lately.  In addition to getting book four in my Jukebox Heroes series (Storm) ready for publication (and published - yay!) and working on a Christmas-related project for a friend, I also landed an awesome job with a great company - in a new city.  Very excited about all of the above.  Probably won't have a lot of blogging time for a while, though.
5 tags
Storm - Chapter One
Here it is, folks - the first chapter of book four of the Jukebox Heroes series.   I have it safely tucked away behind a 'cut' so anyone who hasn't caught up with the series can stay spoiler-free.  Enjoy! :) [[MORE]] Chapter One "We found her." The words startled me so much that I had to replay the voice mail from London twice before I got the whole message. "We found her. ...
4 tags
Opinions - Everybody Has One
Borrowing a theme from my friend and fellow author Ed McNally, I've decided to compile a list of one-star reviews of really awesome books.  He recently compiled reviews for the books listed on Daniel S. Burt's "The Novel 100: A Ranking of the Greatest Novels of All Time."  Ed's list can be found here  (and while you're over at Indies Unlimited, you should look around a bit.  Lots of good content...
7 tags
Music Review - Comin' Around - Elvis Monroe
The members of Elvis Monroe – singer Bryan Hopkins, guitarist Ben Carey, drummer Ryan MacMillan, and bassist Matt Nelson – are no strangers to writing or recording great music.  Individually, they have contributed to more albums than I care to count, many of which met with great commercial success.  As a group though, the band has spent the last year pooling their talent.  The initial result is a...
7 tags
4 tags
The Next Big Thing Blog Hop - Week 12
The Next Big Thing Blog Hop is the bloggers' version of the chain letter. Or maybe a slam book. Gail Baugniet tagged Coral at Alchemy of Scrawl, who tagged Donna of Girl Who Reads, who tagged Vickie, who tagged Jacqueline, who tagged Laurie, who tagged me (whew!). Along the way, each participant answered ten questions about the book she's currently working on. She also posted the rules for...
4 tags
Friday Free For All - Jacqueline Hopkins
After a hiatus, Friday Free For All is back this week with Jacqueline Hopkins.   First, the questions. 1.  What was the best thing BEFORE sliced bread? I would say it has to be the photograph and the process of taking photos and the invention of the camera. I'm rather partial to that invention since I love taking pictures and also consider myself a photographer. 2.  If you auditioned for a...
4 tags
Selling Out?
In 1957, a teenaged TV actor named Ricky Nelson took control of his destiny and became a pop musician.  He recorded an album made up of songs penned by popular songwriters of the day.  That album reached number one on the album charts. Over the course of the next five years, Rick Nelson continued to record other writer's songs, along with a very few of his own.  His albums and singles were...
3 tags
Lightning Review - Drawing Breath
Drawing Breath by Laurie Boris Blurb: Art teacher Daniel Benedetto has cystic fibrosis. At thirty-four, he's already outlived his doctor's "expiration date," but that doesn't stop him from giving all he can to his students and his work. When he takes on Caitlin, his landlady's daughter, as a private student, the budding teen painter watches in torment as other...
25 Random Things
There was a meme that went around Facebook ages ago in which the poster listed 25 random things about himself/herself.  Since I've recently made a lot of new friends on Facebook, I thought I'd revisit it here.   I'm the youngest of 6 kids (and have 18 nieces and nephews…and I've lost count of the great-nieces and great-nephews!). I once drove 2,000 miles (from East Texas to Los...
3 tags
Lightning Review - The Biker
The Biker - JD Mader Blurb: San Francisco is a small city with big problems. When Matt Stark witnesses his father's murder, he decides to rid the city of one of its problems - the man with the scars. Matt is dangerous with his fists. He is good on a motorcycle. Vengeance is new to him, but he is a quick study. With the help of his childhood friend, Striker, and the beautiful and...
Friday Free For All - Jo Briggs
This week's Friday Free For All is a bit late because I forgot to schedule it.  Oops. Today's interview is with Jo Briggs. Would you rather live without music or live without TV? Live without TV, need my music Would you rather go to jail for a year or live in your car for a year? Live in my car If you could act in one film already made, which movie would you pick? Pride and...
5 tags
Friday Free For All - M. Peters
Today I'm introducing what I hope will become a regular feature on this blog - the Friday Free For All.  Each Friday, I will feature an interview with an author, blogger, reviewer, cover designer, or avid reader.  These interviews…well, I'll let you see for yourself. Today's interview is with author M. Peters, who writes paranormal erotica.   Let the games begin…. ...
4 tags
SongPop & Memories
My newest game obsession is a Facebook app called SongPop.  The way it works is this: you (or your opponent, depending on whose turn it is) choose a category; a snippet of a song plays, and you choose the correct song or artist from the four choices provided (a total of five times per game).  Simple, but sometimes challenging. This game is interesting to me on a number of levels.  It's fun...
7 tags
Live in the Now / Carpe Diem
My closest friend has been doing a lot of questioning and soul-searching lately, and in the course of doing so, she started reading up on Buddhism.  We've been discussing Buddhism and Taoism and some of the tenets thereof, and the one that's been on my mind most is the idea of living in the moment. The basic idea is not to dwell too much on the future or the past, but to fully live...
5 tags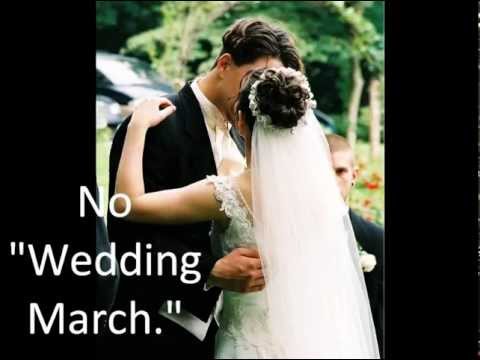 3 tags
Lightning Review - Circle City Blues
Circle City Blues - Susan Wells Bennett Blurb: Mac turned his life upside down for his wife, leaving behind a promising career to pursue her dream of long-haul trucking. When she leaves him for another man, he has to figure out who he is without her. Along the way, he befriends a gay trucking couple, a lot lizard, a science-fiction writer, and a pharmaceutical rep, among others. Review:   I...
3 tags
The Importance of Keeping Music Alive
Think for a minute about some of the roles music has played in your life.  Have you ever used a silly song to help you remember something (if you learned your alphabet as a child by singing the "ABC" song, then you've done this one!)?  Have you witnessed music bringing people together or bonded with someone over music?  Have you seen anyone using music to rally people?  Has a song ever changed...
3 tags
Independence Day
At some point during the day, the Martina McBride song "Independence Day" popped into my head.  For those who don't know, it's a song about a woman who gets out of an abusive relationship in a very dramatic and final sort of way.  It got me thinking about my own experience with domestic violence. Fourteen years ago, I entered into a relationship with a guy I didn't know well (let's call him Joe). ...
3 tags
Music Speaks
Late last year, I met a guy on Facebook. No, it's not what you're thinking. It wasn't the beginning of some strange internet romance. It really was just a case of me clicking on a tagged picture, finding someone who posted interesting status updates on a regular basis on the other end of that tag, and deciding to friend him so I'd have something entertaining to read on my Facebook wall. Well,...
3 tags
One-liners from Music Speaks
Read a line  or two from the opening paragraphs of each of the short stories in my newest project, Music Speaks. :) Gone too Soon by Christopher T. Grace "I was sitting in an overpriced restaurant in Hollywood when I read the news about Bryan Justice." The Heart Never Forgets by Ann Cathey "The job as a trade-show coordinator has me traveling all over the country from convention centers and...
3 tags
Guest Post - Bryan Cohen - The Happiness Blog Tour...
Bryan Cohen here, guest poster and author, promoting my new book The Post-College Guide to Happiness for The Happiness Blog Tour. I'm giving away free digital review copies of the book and doing a giveaway for paperback copies, audio copies and even a Kindle Fire! Read on and check out the info below the post. "I am still determined to be cheerful and happy, in whatever situation I...
6 tags
Bullying - It's Not Just for Kids
Mention bullying and most people will immediately think of a child on a school playground being pushed around by a bigger kid.  Others may think of a child being called names like 'four eyes' or being teased for a stutter or a limp.  But the fact is that the term 'bullying' encompasses many more behaviors than many people realize. So what is bullying?  Bullying seems hard...
4 tags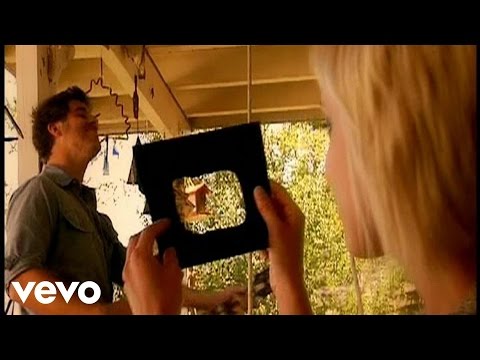 2 tags
Inspiration
I spent some time the last two days putting together some quotes and pictures that I find inspiring.  I printed them out and hung them on my wall, but I decided that I want to share them - the quotes at least. Believe with all of your heart that you will do what you were made to do. Orison Swett Marden I always knew I was a little bit different than everybody else; I didn't know that...
8 tags
Lightning Review - Maids of Misfortune
Maids of Misfortune - a Victorian San Francisco Mystery by M. Louisa Locke Blurb: It's the summer of 1879, and Annie Fuller, a young San Francisco widow, is in trouble. Annie's husband squandered her fortune before committing suicide five years earlier, and one of his creditors is now threatening to take the boardinghouse she owns to pay off a debt. Annie Fuller also has a secret. She...
5 tags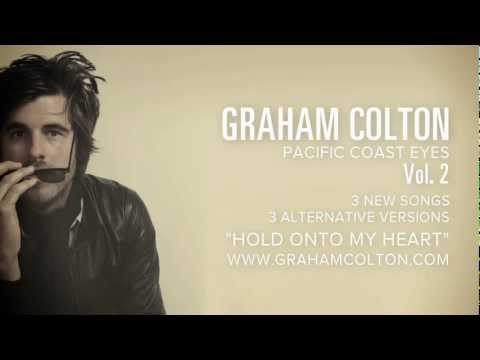 2 tags
Interview - Blog Talk Radio
http://www.blogtalkradio.com/book-junkies-interview-livecast/2012/02/23/book-junkies-interviews-presents-laura-clark Missed my interview on BlogTalkRadio?  Here's the podcast. :)
4 tags
Lightning Review - Joe Cafe
Joe Cafe - by JD Mader Blurb: The murder at Joe Café is an abomination. It stops the entire universe. For Michael, it tarnishes everything, including his badge. For Chet and his hostage, it is the beginning of a chase that will lead them through dingy motels and the darkest corridors of their minds. Dogan just wants Sara back. Jimmy the Cat wants to make up for all the time he has wasted....
5 tags
Culinary Adventures - Cake Balls
One of my friends recently made hundreds of cake balls for her friend's wedding reception.  When she told me that they are simple - if time-consuming - to make, I decided I had to try my hand at creating these scrumptious sweets. I decided to try three flavor combinations my first time out: chocolate cake with chocolate-peanut butter coating, chocolate cake with peanut butter coating, and...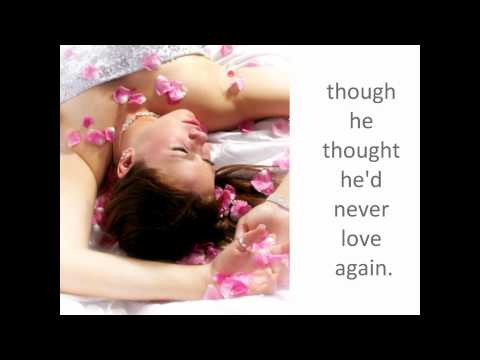 Valentine's Week Mega Giveaway →
Ritesh Kala's Book Reviews is hosting a major giveaway now through February 19th.  Many romance ebooks are up for grabs, including book three in my Jukebox Heroes series (Everything You Are) which will be released just in time for Valentine's Day!  Hop on over to the blog and check out this generous event.
3 tags
Lightning Review - Schooling Carmen
Schooling Carmen by Kathleen Cross Blurb (from the product description on Amazon): Desperate to stand out in a family of overachievers, beautiful, bigoted, and bitchy Carmen DuPrè will do anything to leave the "hellhole" high school she works in—even if it means getting groped by a geezer who's promised her a promotion. She's not worried about things getting out of hand though—if there's one...
5 tags
Lightning Review - Hippie Boy: A Girl's Story
Hippie Boy: a Girl's Story by Ingrid Ricks Blurb (from the product description on Amazon): What would you do if your Mormon stepfather pinned you down and tried to cast Satan out of you? For thirteen-year-old Ingrid, the answer is simple: RUN. For years Ingrid has begged her free-wheeling dad to let her join him on the road as a tool-selling vagabond to escape the suffocating poverty and religion...
6 tags
Lightning Review - I'll Never Get Out of This...
I'll Never Get Out of This World Alive by Steve Earle Synopsis:  (from the book jacket): Doc Ebersole lives with the ghost of Hank Williams - not just in the figurative sense, not just because he was one of the last people to see him alive, and not just because he is rumored to have given Hank the final morphine dose that killed him. In 1963, ten years after Hank's death, Doc himself...
3 tags
Reading Challenges and Challenging Reading
Beginning on Jan. 1 of this year, I started two reading challenges.  One of those challenges involves reading books by authors I've never read before.  I decided to start there, diving into a promising paranormal mystery book. I'm afraid I'm going to have to shelf it, possibly permanently. What started out as an interesting premise and intriguing backstory soon devolved into an...
2 tags
Top Ten Tuesday - 1/3/2012
This week's Top Ten Tuesday is "Top Ten Books I'm Excited To Read In 2012". While there are a few newly-released or forthcoming books that I'm anticipating reading, most of my top ten will come from my TBR collection. So, in no particular order…my top ten.  1.  Cold Days by Jim Butcher - Book 14 of the Dresden Files. This series just keeps getting better. ...
3 tags
Book Review - The Lure of Shapinsay
The Lure of Shapinsay by Krista Holle Blurb: Ever since Kait Swanney could remember, the old crones of the village have been warning her to stay away from the selkies. They claim that like sirens of old, the seal men creep from the inky waters, shed their skins, and entice women to their deaths beneath the North Sea. But avoiding an encounter becomes impossible when Kait is spotted at the...
Top Ten Tuesday
Top Ten Books of 2011 This week's Top Ten is a list of the top books I read in 2011. I'm not really sure what all I read this past year. Some of these might have been read last year. Either way, here are some of the books I most enjoyed in 2011 (as far as I can remember).  1.  11/22/63 by Stephen King - This book grabbed me from the get-go and didn't let go. Not a horror...
5 tags
3 tags
Christmas List Blogs
Apparently posting Christmas gift ideas and books that I wanted was a good idea.  It definitely worked in my favor.  Brother #4 chose wisely from my 'gifts for writers' list and I got two of the books mentioned on last week's Top Ten Tuesday (Flip Dictionary and Dating Doctor Diaries). I might have to reprise the gift ideas blog when my birthday rolls around. ;)
4 tags
Top Ten Tuesday - 12/20/2011
Top Ten Books I Hope Santa Brings Last week's Top Ten was about books we might like to buy for others for Christmas. I'm not that good at guessing what other people like to read (and therefore don't usually buy books for people), so I gave last week's Top Ten a miss. This week's I think I can manage, though. :) Shadow Heir by Richelle Mead - Okay, so this book...
4 tags
3 tags
Gifts for Writers
I just ran across a column called "12 Holiday Gifts That Writers Will Actually Use". The premise is that writers often receive 'writerly' gifts like leather-bound journals, Cross pens, classic novels, and books about writing - things they will never use. The article gives 12 alternatives - few of which would be welcome by most of the writers I know. The 12 gifts listed...
5 tags
Ebook Review - Trevor's Song
Trevor's Song by Susan Helene Gottfried Trevor's Song managed to take me completely by surprise.  Trevor himself was the biggest surprise, being one of the most dysfunctional leads I've seen in a book in a long, long time.  In the beginning, I didn't even like him.  He wasn't what you might call a sympathetic character.  But by the time I was halfway through the book, I was ready to shank anyone...
2 tags
Top Ten Tuesday
Top Ten Childhood Favorites  1.  A Dog Called Kitty by Bill Wallace  - I read this book more times than I can count.  It was an exceptional children's book.  2.  Little House on the Prairie (the entire series) - I had a Little House obsession.  I even got my mom to make me a prairie bonnet.   3.  Little Women (and various other Louisa May Alcott works) - Read more than once and was...